So far it is estimated that 4,500 people have died from the Ebola disease, with estimates of a million people dying by January 2015. Mortality rates differ by country, varying from 25% to 90%. It is a horrible death that involves flu like symptoms that eventually turns into a hemorrhagic fever. So why are investors itching with greed at the prospect of people dying from this?
Where there is tragedy, there is opportunity. For example: if a firm specializes in making hazmat suits, they most likely make around the same number of suits a year. If there was to be a disease that puts the entire world into a frenzy, demand for these hazmat suits would skyrocket.
Lakeland Industries Inc (NASDAQ: LAKE) is experiencing this situation. The past month has been a roller coaster ride of share prices. Before the Ebola situation got really bad share price was steady between $4-5 dollars. Last week it peaked at over $32. This is an 800% increase in the valuation of the firm. The question is whether this 800% increase is representative of how much economic growth the firm will experience in reality. How many hazmat suits will this firm actually produce and sell in addition to their regular yearly revenue? The answer is probably not much. This company has a market cap of 80 million dollars currently, with shares resting at $15 dollars. This isn't exactly a big company. Do they have the production capabilities, distribution connections, or even economically feasible products for large scale demand?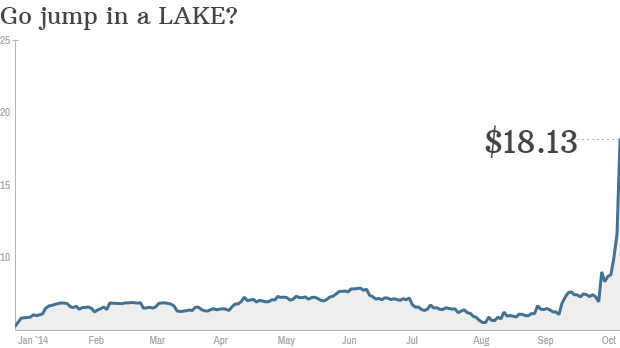 It seems that the company isn't being valued at its actual performance level. It is a speculative stock. Investors may not believe that the company will experience long term gain, but they know that anytime a headline comes out that scares the public, the share price will jump. These "Ebola Stocks" (LAKE, APT, VSR) are all easy money for traders, but it just goes to show that while the company is "worth" 80 million, it is more likely worth 15-20 million dollars if you look at how the company was doing before the epidemic. The firms target share price (Usually very generous) is only about 7 dollars.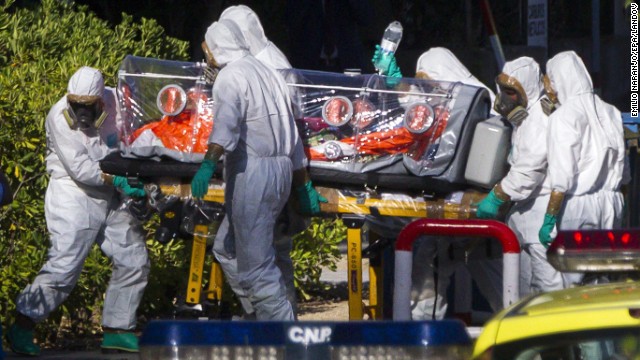 Food For Thought: What are the moral implications of investing in companies like this? Investors are pretty much directly hoping people die so that they can profit, is this okay and if not how should it be regulated?